The MVP/MVS vibrator poker is equipped with internal concrete vibrators. The pendulum principle allows the 3000rpm drive unit to pulsate along the flexible shaft and deliver 12,000 vibrations per minute to the poker head. A low output speed can be used between two types of drive units to ensure high stability and a potentially longer service life for the vibrator poker.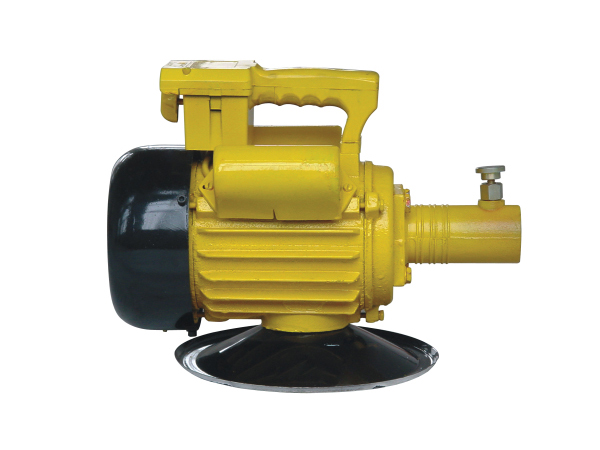 MVE-Concrete Vibrator Drive Unit-Electric Motor
(interchangeable): electrical motor MVE and petrol or diesel engine drive units MVD series, with 5 standard poker diameters.
MVP vibrator poker: premium poker head designed for professional applications.
MVS vibrator poker: economical alternative manufactured with adherence to the MASALTA quality standard.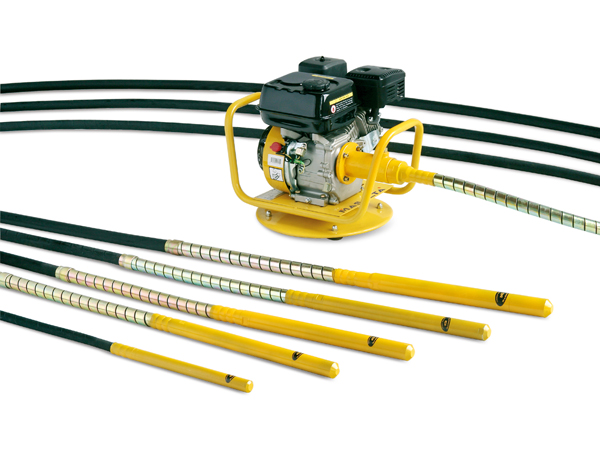 MVP-MVS Vibrator Poker
Technical Specifications
Model
Vibrator Head
DiaxLength(mm)
Vibrator
Amplitude(mm)
Frequency
(Hz)
Revolution of
Flexible Shaft(rpm)
Flexible Hose
Length(m)
Approx
Weight(kg)
MVP/MVS 32
32x442
1
225
3000-3600
*standard 4m
11
MVP/MVS 38
38x442
1.2


12
MVP/MVS 45
45x442
1.25
maximum 8m
13
MVP/MVS 50
50x442
1.3


16
MVP/MVS 70
70x442
1.4
200


17
Standard length of flexible hose is 4m. Other lengths are available up request.
Freshly mixed concrete contains many air bubbles. During concrete pouring, the air bubbles should be removed resulting in compaction of the construction members. Meanwhile, the voids and pits will be ejected from the concrete surface, thus enhancing the strength of construction members. Our vibrator poker is such a mechanical device to consolidate the freshly poured concrete. If the vibrating head of our product is inserted into the wet concrete, the vibrations will be transmitted directly to the concrete. All in all, our product comes with many advantages like light weight, convenient movement, widely ideal for consolidating the thicker layer of concrete including bridge pier, bridge foundation, as well as foundation pile.
Masalta is an experienced vibrator poker manufacturer and supplier in China. Our company provides a wide range of products, including ride on trowel, diamond saw blade, mechanical reversible compactor, light tower, and more.
Related Names: Concrete Vibrator Shaft | Concrete Vibrator Needle