Aluminium Bullfloats
Aluminum bullfloats are utilized by concrete finishers to float large areas of concrete. The handle section may consist of the 2m H588 model or the extensible H076 model, which has a flexible range between 2.4m and 4.8m. These two handles can be connected together to allow the operator to float a slab well out of reach. Our durable bullfloats are properly balanced with aluminum blades; the double rib structure is designed for superior strength. A complete bracket assembly is included and can accommodate all standard threaded handle sections.


Component Specifications
| | |
| --- | --- |
| Part No. | Blade Length |
| AB6 | 600mm |
| AB9 | 900mm |
| AB12 | 1200mm |
| AB15 | 1500mm |
| AB18 | 1800mm |
STEEL FLOATS
Steel floats can be used in conjunction with the H076 and the H588 handle. These tools are ideal for dry rooftops or standard concrete templates.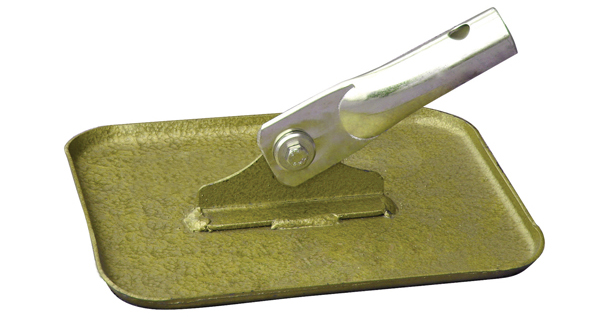 | | |
| --- | --- |
| Part No. | Description |
| H219W | For rubbing in dry shakes toppings |
| H209W | Sponge foam with perforated aluminum backing plate |
Masalta is an experienced aluminium bullfloats manufacturer and supplier in China. We provide a wide range of products, including concrete finishing trowel, double drum road roller, power trowel, concrete mixer, and more.
Related Names: Aluminum Concrete Float | Tool to Finish Concrete Surface