Articulated Tandem Roller
This articulated tandem roller is particularly suitable for compacting asphalt, stabilized soil, and no-cohesive and cohesive soil. It is widely seen in the construction of pavement, road, bikeway, small parking lot, and other places where it requires small-scale road roller.
Features
1. The articulated movement ensures precision steering and increases the maneuverability in narrow job site.
2. The hydraulic pump and the motor are designed in series connection, resulting in maximum traction force, smooth rolling, and excellent gradeability.
3. The 40mm side clearance allows for operation close to walls and obstruction.
4. Our road construction equipment supports travelling closely with the curb, and the maximally supported curb height is 412mm.
5. Drivers can enjoy high safety and comfort of the articulated tandem roller by virtue of the unobstructed vision, ergonomic cab layout, multifunctional control lever, vibration damper, and comfortable armrests.
6. Engineered with easy-to-open engine hood, this compaction equipment is quite convenient for daily maintenance.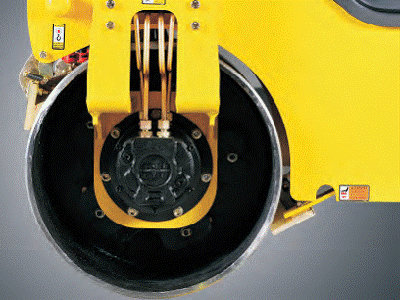 Big drum diameter makes compaction easier, even if the product operates on soft tricky asphalt mixes. The tough drum shells result in longer lifespan.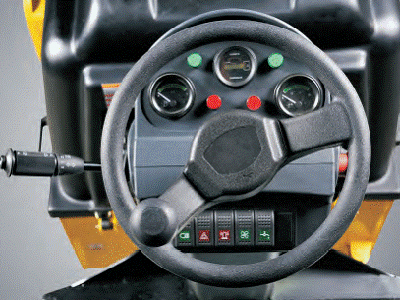 The ergonomic layout of dashboard, together with the steering wheel with adjustable height, helps minimize operator fatigue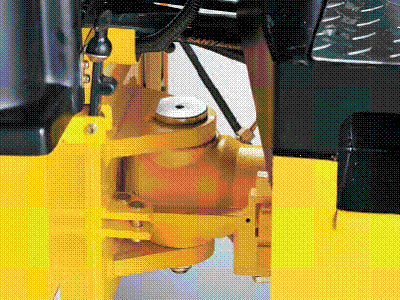 Articulated steering with maintenance-free hook and steering cylinder ensures minimized maintenance.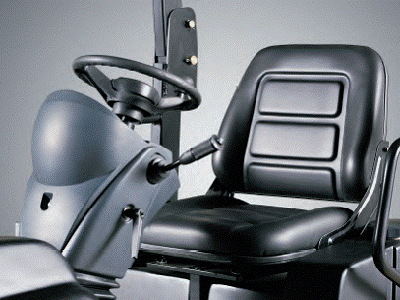 Ergonomic and adjustable seat for maximizing the operator comfort.
Technical Specification of Articulated Tandem Roller
| | |
| --- | --- |
| Model | MDR90H |
| Net weight (kg) | 1354 |
| Operating weight (kg) | 1529 |
| Engine type | HONDA GX690 |
| Power (kW) | 16.5 |
| Drum width (mm) | 900 |
| Drum diameter (mm) | 560 |
| Number of vibration drums | 1 (Front wheel) |
| Driving system | Hydraulic |
| Number of driving drums | 2 (Front and rear wheel) |
| Dynamic centrifugal force per drum (KN) | 18 |
| Frequency (Hz) | 60 |
| Amplitude (mm) | 0.5 |
| Static linear pressure | 83N/cm (Front wheel) |
| Forward/reverse speed | 0-8 |
| Max. gradeability | 30% |
| Turning radius | 2.3m (inside) |
| Steering angle | ±30° |
| Hydraulic oil tank capacity (L) | 37 |
| Water tank capacity (L) | 100 |
| Fuel tank capacity (L) | 30 |
| Drive pump | POCLAIN |
| Drive motor | POCLAIN |
| Vibration pump | POCLAIN |
| Vibration motor | MARZOCCHI |
| Light | 2(front), 2(back), warning lamp |
| Traction unit | Front and rear |
| Side clearance (R/L) (mm) | 40/40 |
| Max. curb height (R/L) (mm) | 415/415 |